Hypnosis Sessions

in Boston, Massachusetts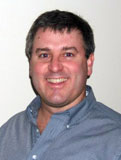 Darwin Gillett, MSW, LICSW, CH
Center for Mind-Body Psychotherapy
1 Merrimac Street, Suite 16
Newburyport, MA 01950
978-270-0394
Email: Darwin@mind-body-psychotherapy.com
Call 978-270-0394 now for a free consultation.
Website: www.mind-body-psychotherapy.com
Do fears, addictions, depression, grief, anger, stress, or physical issues keep you from living the life you want to live?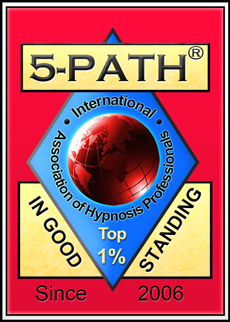 Creating A Happier Life Might Be Easier Than You Think
Darwin Gillett at the Center for Mind-Body Psychotherapy located in Newburyport, MA has experience working with a vast array of issues. His intent is always to guide his clients to a path of understanding and insight that allow them to fully utilize their own powerful and inherent healing and creativity in order to better their lives. The elimination of negative beliefs and influences open new and tremendous opportunities for health, happiness, peace, and success and often are the beginning of a new and fulfilling life for his clients.
He works with the following issues:
Depression
Stop Smoking
Stop Drinking
Weight Loss
Fears & Phobias
Stress & Anxiety
PTSD (Post Traumatic Stress Disorder)
OCD(Obsessive Compulsive Disorder)
Relationship Issues
Improving Mood
Children's Issues
ADD/ADHD (Attention Deficit Disorder)
Self Esteem
Sexual Issues
Chronic Pain
Bruxism (Teeth Grinding)
Guilt
Sports Performance
Anger
Addictions & Alcohol
Test Anxiety
Motivation & Procrastination
Call now for a free consultation or to make an appointment at 978-270-0394 or email Darwin@mind-body-psychotherapy.com
You can also find out more by visiting his website www.mind-body-psychotherapy.com
Darwin Gillett, MSW, LICSW, CH is a well trained and experienced hypnotist and psychotherapist. He is a Licensed Independent Clinical Social Worker, a Certified Hypnotist with the National Guild of Hypnotists, a 5-PATH® Certified Hypnotist, a 7th Path Self-Hypnosis® Certified Teacher, trained in EFT and NLP, and a Reiki II practitioner.
Darwin also teaches several seminars on Self-Hypnosis, EFT and soon to be 7th Path Self-Hypnosis®. To find out more about dates and times visit his webpage for scheduled classes at www.mind-body-psychotherapy.com/events.html.
Here are what just a few people have had to say about their experience with Darwin:
My experience with Darwin was amazing. I couldn't believe how long I had been under hypnosis when it felt like just a few minutes! The images he led me to see have definitely motivated me. It is the first time that I KNOW I WILL lose weight - not just hope I will try.
M.A. Hampton, NH
I came to see Darwin to stop smoking. I have smoked for many years and decided it was time to quit. I had 4 sessions with Darwin and was very happy with how well it worked. It has been 2 months since I last saw Darwin and I am happy to say that I still haven't had a cigarette.
B.G. Haverhill, MA
Meeting with Darwin has really helped me with a bunch of my anxieties. My irrational fears are much more under control than they used to be. I use the techniques that Darwin has shown me to help calm myself down whenever I start to have anxious feelings. After working with him in hypnotherapy, I've begun to loosen up socially. I feel more confident around other people and have learned to let go when it comes to trying to make other people like me.
T.F. West Hartford, CT
I came to see Darwin because I was having trouble sleeping. My mind was always racing when I would try to sleep. After a few sessions I was able to get to sleep pretty easily and sleep through the night. Thank you so much.
J.K. Kittery, ME
What a great experience! I am still smoke-free and it has been over a year. I whole heartedly recommend Darwin and the Center for Mind-Body Psychotherapy to anyone who wants to quit smoking.
T.C. Portsmouth, NH
Maintaining a healthy weight has been problematic my entire life. The hypnosis sessions with Darwin gave me a renewed sense of purpose and revived my positive outlook. It was just what I needed to carry forward my goals for diet, exercise and good health.
S.C. Amesbury, MA
The energy work, (EFT) experience, I had with Darwin Gillett was both unique and rewarding. The energy shift was subtle, however, very pronounced. I highly recommend the experience.
J.M. Newburyport, MA
Approximately 10 minutes after Darwin led me through the process for the first time, I experienced an amazing surge of energy. I realized that the energy I was using to control my emotion had been released and it left me feeling rejuvenated.
A.B. Boston, MA
After many, many years of the fear of getting my face wet I decided to see Darwin and try EFT. I could not believe how a very simple and easy process that only took a few minutes would allow me to take a shower without holding my breath. I even put my face up to the water. This non-invasive, quick, few minutes was one of the best gifts that I could have possibly given to myself.
D.G. Exeter, NH
I smoked for over 40 years and tried many different times and ways to stop smoking. I was skeptical about trying hypnosis but after coming to the Center for Mind-Body Psychotherapy I found that hypnosis worked well for me. After the first session, I went from smoking over a pack a day to just a few cigarettes a day. After going through the 5 session program, I haven't smoked another cigarette and that was over 6 months ago. Thanks so much!
F.P. Cambridge, MA
Written by a Colleague
Darwin Gillett is a person who possesses several unique qualities and strengths.
The sense of calm composure that Darwin brings to every situation is a true strength. In his previous work, he encountered clients in crisis on a daily basis. His calm composure helped his clients to regroup, resettle, and as a result, the crisis often dissipated. He steadfastly modeled this calm approach for both clients and fellow staff members, and we were fortunate to have this exemplary role model in our community.
Another unique quality that Darwin possesses is a truly tolerant, positive, and accepting attitude. He is always able to see the good side of people and situations, even when there is well-founded tension or frustration with a particular person or circumstance. He recognizes and values the unique perspective that all people, both clients and colleagues, bring to a situation. He calmly and consistently models this positive and tolerant outlook.
The willingness to listen, to really listen, is rare. Darwin is one of the few people I know who truly listens when engaged in a conversation with anyone about any topic. He is "fully present", and his body language and eyes convey a message of completely attending to a conversation (and the person speaking). When engaged in a conversation with Darwin, one feels valued, supported, and respected. At first, this quality may seem trite, and it is quite difficult to express clearly in written form the true essence of what I mean. However, in our busy, hectic world, there are so few people who really have the selflessness and compassion to truly listen to others; many people are consumed by extraneous thoughts or bring a self-centered perspective to a conversation. Darwin is unique in his ability to listen openly and completely.
It is a pleasure to have Darwin as a part of our community and as a colleague.
R.A. Newburyport, MA
Call now for a free consultation or to make an appointment at 978-270-0394 or email Darwin@mind-body-psychotherapy.com.
The Center for Mind-Body Psychotherapy serves the on-line community as well as communities in and around Boston, MA, on the New Hampshire Seacoast and in southern Maine. Towns include:
Amesbury
Andover
Beverly
Boxford
Danvers
Essex
Georgetown
Gloucester
Groveland
Hamilton
Haverhill
Ipswich
Lawrence
Lynn
Lynnfield
Manchester-by-the-Sea
Marblehead, Merrimac
Methuen
Middleton
Nahant
Newbury
Newburyport
North Andover
Peabody
Rockport
Rowley
Salem
Salisbury
Saugus
Swampscott
Topsfield
Wenham
West Newbury
Chelsea
Revere
Winthrop
Acton
Arlington
Ashby
Ashland
Ayer
Bedford
Belmont
Billerica
Boxborough
Burlington
Cambridge
Carlisle
Chelmsford
Concord
Dracut
Dunstable
Everett
Framingham
Groton
Holliston
Hopkinton
Hudson
Lexington
Lincoln
Littleton
Lowell
Malden
Marlborough
Maynard
Medford
Melrose
Natick
Newton
North Reading
Pepperell
Reading
Sherbom
Shirley
Somerville
Stoneham
Stow
Sudbury
Tewksbury
Townsend
Tyngsborough
Wakefield
Waltham
Watertown
Wayland
Westford
Weston
Wilmington
Winchester
Woburn
Deerfield
Derry
East Kingston
Epping
Exeter
Fremont
Greenland
Hampstead
Hampton
Hampton Falls
Kensington
Kingston
Londonderry
New Castle
Newfields
Newington
Newmarket
Newton
North Hampton
Northwood
Nottingham
Plaistow
Portsmouth
Raymond
Rye
Sandown
Seabrook
South Hampton
Stratham
Windham
Dover
Durham
Kittery
Berwick
York
Ogunquit
Kennebunkport
7th Path Self-Hypnosis®

Available

This hypnotist is a fully trained and certified 7th Path Self-Hypnosis® Teacher. 7th Path Self-Hypnosis® is a revolutionarymind-body-spirit approach to doing self-hypnosis that surpasses any previous kind of self-hypnosis available.
To learn more about 7th Path Self-Hypnosis® visit this self-hypnosis information page.
Additional Information

about Training and Certification

This hypnotist has received hypnosis training at the Banyan Hypnosis Center for Training & Services, Inc. For more information about hypnosis certification please call our office, 469-969-2176 or 800-965-3390. More hypnosis training information is available on this site.