Hypnosis Sessions and Professional Hypnosis Certification Training in Easton, PA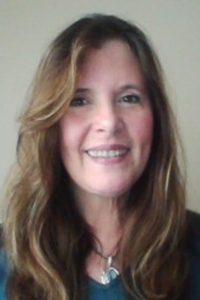 Marcella Hilferty, BCH, CPHI
National Guild of Hypnotists Board Certified Hypnotist
5-PATH® Certified Hypnotist
Accredited Certified Professional Hypnosis Instructor
7th Path Self-Hypnosis® Teacher
Email: HypnoPathCenter@gmail.com
Phone: 1-610-248-2358
Website: https://hypnopathcenter.com
Marcella is the owner of Hypno Path Center, LLC, which is a home office practice in a peaceful and quiet neighborhood located in Forks Township. Marcella is a full-time hypnotist and Life Coach holding the following certifications:
Certified Professional Hypnosis Instructor (CPHI)
Certified 5-PATH® Hypnotist (one-on-one hypnosis sessions)
Certified 7th Path Self-Hypnosis® Instructor (one-on-one or class forum)
Board Certified National Guild Hypnotist (BCH)
Certified Professional Life Coach specializing in Health and Wellness
Member of the National Guild of Hypnotist (NGH)
These coveted certifications, along with continued education over the years, represent Marcella's love and commitment to the science of hypnotherapy.
Marcella's positive attitude and ability to work with different types of people, age groups, personalities and challenges, allows each client to go at their own pace in taking the steps needed to change behaviors they no longer want, thus attaining a more production and focused lifestyle.
Marcella holds the hope that all will enjoy life to the fullest through self-empowerment; experiencing joy, happiness and love in their lives. Effectively utilizing tools available through hypnosis, these hopes can become reality for anyone open to embrace the potential for personal growth.
Marcella's previous career experience was holding various leadership positions with Pharmaceuticals and a market leader enterprise application software company. Working in a high pace environment with many stressors, responsibilities and multiple personalities both on the company and customer side of the business, has provided much needed understanding of the world around us. This understanding has helped Marcella to be more effective at listening and understanding her clients with a uniqueness that others may not possess.
For further information or to schedule a free 30 minute phone consultation, please visit the below website, call, or email:
Email: HypnoPathCenter@gmail.com
Phone: 1-610-248-2358
Website: https://hypnopathcenter.com
7th Path Self-Hypnosis®

Available

This hypnotist is a fully trained and certified 7th Path Self-Hypnosis® Teacher. 7th Path Self-Hypnosis® is a revolutionarymind-body-spirit approach to doing self-hypnosis that surpasses any previous kind of self-hypnosis available.
To learn more about 7th Path Self-Hypnosis® visit this self-hypnosis information page.
Additional Information

about Training and Certification

This hypnotist has received hypnosis training at the Banyan Hypnosis Center for Training & Services, Inc. For more information about hypnosis certification please call our office, 469-969-2176 or 800-965-3390. More hypnosis training information is available on this site.