Hypnosis Sessions

in White Rock, Surrey and Langley, Canada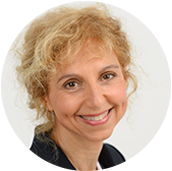 Jill Arnold MA, MA, RCC, CHT
Master of Arts Counselling Psychology
Master of Arts Health Education
Registered Clinical Counsellor
National Guild of Hypnotists Certified Hypnotherapist
5-PATH® Certified Hypnotherapist
7th Path Self-Hypnosis® Certified Teacher
106-1365 Johnston Road
White Rock, BC, Canada
V4V 3Z3
(604) 727-6608
www.jillarnoldrcc.com
jillarnold@shaw.ca
View Jill Arnold's listing for Hypnosis in White Rock, Canada on Hypnosis.ORG.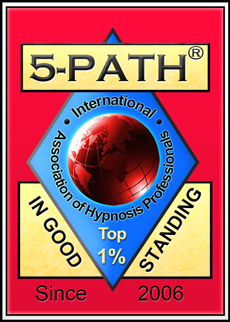 REMOVE: Fears, phobias, anxiety, anger, negative habits
RESOLVE: Emotional eating, depression, sleep disorders, shyness, procrastination, test anxiety, stress, trauma, grief/loss, smoking..
IMPROVE: Relationships, confidence, sports performance, mood, weight loss, public speaking.
INCREASE: Confidence, motivation, self-esteem.
Jill has over 12 years of experience in British Columbia successfully counselling individual's couples and families impacted by a wide variety of issues including; anxiety, panic, fears, phobias, stress, depression, relationship/marriage challenges and trauma. Additionally Jill has a strong background in the heath, fitness and weight loss industries. Jill has a Masters Degree in Counselling Psychology from the Adler School of Professional Psychology in Chicago based on the work of Alfred Adler and a Masters Degree in Health Education from the University of Maryland. Jill has been in her private counselling practice since 2001 and continues to work as Director at West Coast College of Health care in the Fraser Valley of British Columbia. Jill began her study of Hypnosis and Hypnotherapy through the Canadian Society of Clinical Hypnosis where she is a past member, continuing Intermediate Training with Roy Hunter and then the Intensive 5-PATH® training through Banyan Hypnosis Center. Jill is constantly amazed at the results her clients experience using Hypnosis, Hypnotherapy and 5-PATH® Hypnotherapy. "I work with people everyday who are frustrated because nothing else has helped them reach their goals-but this does and quickly!" Jill has additional training in Bowen Family Systems training based on the work of Murray Bowen, working as an intern at the North Shore Counselling Centre, Satir Transformational Therapy with the Satir Centre of the Pacific, based on the work of Virginia Satir and Traumatic Incident Reduction (TIR).
Jill has a specialty working with clients to resolve anxiety/panic/fears/phobias/stress and emotional eating. Clients once overcome with symptoms are now able to function free of worry and emotional pressure. The 5-PATH® Hypnotherapy system has made a huge change in their lives allowing them to move through life the way they always dreamed it would be. Jill's clinic is in the heart of White Rock with easy access for clients from Cloverdale, Langley, Surrey, Aldergrove, Abbotsford, Vancouver, New Westminster and Burnaby. There is free 2 hour parking for clients and is located a stones throw from beautiful White Rock Beach. The office is a quiet comfortable setting creating a safe atmosphere promoting optimal experiences for clients both new and familiar to hypnosis and hypnotherapy.
I became interested in hypnotherapy for a very specific reason - uncontrollable anxiety. I had met Jill in an unrelated way, and was inquiring about what she did and how it worked, more out of interest in something new. When I asked about issues with anxiety and panic she said that hypnotherapy was highly effective in changing habits and how we perceive a given situation. It sounded interesting because I had already come to the conclusion that I over-reacted to many situations due to my upbringing and the ways in which I had seen my dad react to situations. I really felt that I was imitating his reactions, but no matter how hard I tried, I couldn't bring about a change in the basic, almost primal way, that I reacted i.e.: heart pounding, adrenaline rushing, fearing the worst, not being able to concentrate, worrying constantly about the next thing. Very small inconveniences became things to fear. I would wake up early in the morning (4 am) in a panic because of issues I had going around and around in my head. I couldn't quiet them. So I decided to give it a try. I was very excited about the way Jill had described it working, and it did work. I felt a difference after the first session. Then after the 2nd and 3rd sessions, I noticed several big changes. Situations where, in the past, I would have reacted poorly, I was calm and sensible. I was so excited! It might sound small to other people when I explain it to them, but to me it was (and is) huge!! I woke up in the middle of the night one evening shortly after the 2nd session and had a vague feeling of anxiety try to creep in — and I actually laughed out loud. It was nothing short of amazing. I went back to bed and fell asleep immediately, where in the past, the anxiety would have taken hold.
I have told many friends about the process - and they see the difference in me. They know what I have been through in trying to sort this problem out and they are also pretty amazed at the results. I would recommend it to anyone for a wide variety of issues. I had been through counseling (5 sessions) prior to this, and while it was a positive experience, the hypnotherapy was so much more effective and efficient. Amazing really.
Thank you Jill for introducing me to, and bringing me through such an amazing process!
JP
Prior to moving back to Canada Jill worked successfully counselling clients for weight loss at Nutri-System and in Canada at Weight Loss Clinic. Jill has also worked for the US Department of Defense in Annapolis Maryland operating a health and fitness program for enlisted men and women and their dependents. Additionally, Jill has worked as a personal trainer, fitness centre manager and an aerobics instructor for the University of Maryland College Park. This valuable experience gives Jill tremendous insight and compassion towards her clients who are working towards weight loss, better health and fitness including those who wish to quit/ stop smoking and improve their fitness/exercise level, or are living with a chronic painful condition. Jill also has experience working with athletes wanting to improve their sports performance as well as athletes wanting to resolve competition anxiety.
Jill is a lifelong equestrian competing for years as a junior and continues to ride for pleasure. Jill tremendously enjoys working with clients who both compete with their equestrian partners and/or trying to overcome fear/anxiety while riding and competing.
Jill's clinic also works with clients to quit/stop smoking, lose weight, resolve stress, improve relationships, improve self esteem, eliminate depression and improve athletic/sports performance.
Call Jill if you have questions about hypnosis, hypnotherapy, hypnosis counselling or to make an appointment with Jill (604) 727-6608 or simply email Jill at jillarnold@shaw.ca.
Serving White Rock, Vancouver, Langley, Surrey, South Surrey, Cloverdale, Aldergrove, New Westminster Burnaby, Abbotsford, and Maple Ridge.
7th Path Self-Hypnosis®

Available

This hypnotherapist is a fully trained and certified 7th Path Self-Hypnosis® Teacher. 7th Path Self-Hypnosis® is a revolutionarymind-body-spirit approach to doing self-hypnosis that surpasses any previous kind of self-hypnosis available.
To learn more about 7th Path Self-Hypnosis® visit this self-hypnosis information page.
Additional Information

about Training and Certification

This hypnotist or hypnotherapist has received hypnosis training at the Banyan Hypnosis Center for Training & Services, Inc. For more information about hypnosis or hypnotherapy certification please call our office, 469-969-2176 or 800-965-3390. More hypnosis training information is available on this site.