Hypnosis Sessions

in Philadelphia, Pennsylvania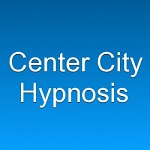 Steve Roh
5-PATH® Certified Hypnotist

Center City Hypnosis
1420 Walnut Street, Suite 908
Philadelphia, PA 19102
267-303-0036
Learn about our hypnosis in Philadelphia
Since 2006, Steve has worked with many thousands of clients from all walks of life on a variety of issues. These issues can be generally categorized as:
Helping clients gain self-confidence and reach their potential
Helping clients stop bad habits and gaining self-control
Helping clients overcome fears so that they can enjoy their lives
Testimonials
Here is what a few of his clients have to say about their experiences (all testimonials are available for review at the office):
I felt so great after each session and that feeling continued with me... When my mom first recommended hypnotism I was very skeptical. I thought there was no way that I could relax my mind, but I really did. It was the most amazing experience of my life and I'm a changed person now because of it. I am so grateful and I haven't felt this happy in a LONG time. Thank you!!
- Kelly G.
***
I would instantly feel energized and positive when I walked out of the office... My friends and family have noticed huge changes in me and have even gone as far as asking if I was on some kind of drug... Thanks again for a life altering experience.
- Michele D.
***
[Hypnosis] was so easy to get into and effective. It untaps creativity as well. Hypnosis rejuvenates you and makes you feel like you can do what you want or need to do. Plus, Steve is the best at what he does. He makes you feel so comfortable, which makes it easy to relax... I enjoyed my experience and recommend hypnosis for anyone who is feeling stuck or just can't seem to tap into their power within.
- Crystal P.
***
Thank you so much for getting me to quit smoking. My family thanks you. And my little 9 year old girl counts each day that I do not smoke. 'It has been 38 days', she tells me each day with such a big smile. Thank you.
- Mark C.
***
I have always had an extreme fear of public speaking, and for many years did everything in my power to avoid having to speak before an audience. Recently, however, I had to face my biggest fear - a two-hour oral examination before a board of professionals in my field. Using hypnosis, Steve gave me a newfound confidence in my own professional abilities, and I credit him with helping me to remain calm and collected before the panel. It is a great feeling to finally be able to express myself without the hindrance of extreme nerves and self-doubt, and I don't think I could have done it without Steve's caring and compassionate treatment. I am a true believer. Thank you Steve!
- Alison B.
***
...A refreshing alternative to traditional 'therapy'. Steve really strives to help you help yourself... Thanks, you helped me deal with that emotional baggage I've been carrying around... I feel that the sessions were money well spent.
- W. Ondash
***
I felt like what we accomplished in two sessions would be the same as two years of therapy. I was very pleased with the outcome so far.
- Deborah H.
***
Thank you so much for your help. Quitting smoking has truly changed my life in so many ways.
- Lisa T.
***
Achieving relaxation and introspection – not easy for me in the 'real world' but your guidance helped clear the path... Thanks so much for your help. I appreciate your sensitivity and patience. What a great experience.
- Maggie W.
***
I experienced a whole new appreciation for the process of hypnosis... Steve made it seem very easy and handled everything like second nature.
- Todd T.
***
I didn't think I could be hypnotized!... I can not believe the difference hypnosis has made. I asked to be 're-programmed' so I would not crave soda and sweets constantly, and that is exactly what I got. I have made a real positive change in my life with Steve's help, and would not hesitate to recommend him to others.
- Marsha S.
***
Steve, you are a gentle, intuitive, compassionate person with whom I feel I could discuss and work on solutions for any problem. I feel comfortable in your presence. I trust you and do not feel uneasy in any way when working with you. I thank you so much for helping me overcome my fear of performing. My audition went very well and I have been offered work in 6 shows so far for this coming season. I look forward to working with you in the future.
– Walt C.
Locations

Served

Center City Hypnosis serves Philadelphia, South Jersey and the Delaware Valley region, including:
Ambler
Ardmore
Burlington
Camden
Cherry Hill
Chester
Collingswood
Glassboro
Glenside
Horsham
Lansdale
Levittown
Marlton
Media
Norristown
Pennsauken
Philadelphia
West Chester
Willingboro
Willow Grove
Woodbury
Additional Information

about Training and Certification

This hypnotist has received hypnosis training at the Banyan Hypnosis Center for Training & Services, Inc. For more information about hypnosis certification please call our office, 469-969-2176 or 800-965-3390. More hypnosis training information is available on this site.