Hypnosis Sessions

in Palo Alto, CA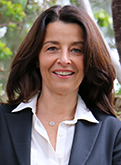 "My client's success is my success"
Alexandra Bley, MS, CH
4149A El Camino Way, Suite 102
Palo Alto, CA 94306
(650) 996-9911
Located in the Palo Alto School of Hypnosis
Please visit my website for Hypnosis in Palo Alto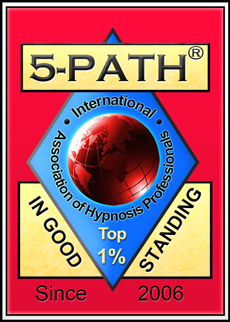 Alexandra is an NGH-Certified Hypnotist and Certified 5-PATH® Practitioner, as well as a Certified 7th Path Self-Hypnosis® Teacher through the Banyan Hypnosis Center, Tustin, CA.
In addition, Alexandra holds certification as a Hypnotist, Clinical and Medical Hypnotist, as well as a Master Hypnotist, through the Palo Alto School of Hypnosis, Palo Alto, CA.
She is a member of the National Guild of Hypnotists, the 5-PATH® International Association of Hypnosis Professionals and American Association of Professional Hypnotist.
In her private practice in Palo Alto, CA, Alexandra utilizes the most advanced hypnosis and self-hypnosis techniques to help her clients create better, healthier, happier and more successful lives.
"Nothing is more fulfilling then seeing the positive change and transformation my clients experience often after a short time working together.
Providing her clients with a professional, confidential and compassionate environment, each of her sessions is tailored to the individual needs of her clients in order to provide optimum results and benefits. Her sessions are always private and one-on-one.
My goal is to use my skills and experience to provide not only an immediate benefit for clients but also to provide them with tools to continue on the path of self-fulfillment beyond our sessions.
Hypnosis
Services
Alexandra offers hypnosis services for a wide variety of issues, such as:
Weight Loss
Self Improvement
Positive Self Image
Self Esteem
Confidence
Motivation
Improved Sleep
Fears and Phobias
Anxiety
Depression
Medical Issues*
Pain Management*
Surgical Procedures
Dental Procedures
Relationship Issues
Improved Learning
Test Anxiety
Athletic Performance
Addictions
Smoking Cessation
Eating disorders
Stress reduction
Bad Habits
And more...
*A referral from a Medical Doctor is required for all medical- and pain-related issues.
For more information how hypnosis can help with specific needs call:
650-996-9911
Locations

Covered

Alexandra's private practice is conveniently located in Palo Alto, California and serves the entire Bay Area and surrounding communities such as:
South Bay
Palo Alto
Los Altos
Portola Valley
Atherton
Woodside
San Mateo
Mountain View
Sunnyvale
Cupertino
San Jose
Redwood City
San Carlos
Belmont
Santa Clara
Saratoga
Los Gatos
Menlo Park
Campbell
San Bruno
Foster City
Millbrae
Hillsborough
Redwood City
Burlingame
Gilroy
Milpitas
Morgan Hill
San Francisco
South San Francisco
North Bay
San Rafael
Mill Valley
Corte Madera
East Bay
Oakland
Fremont
Berkley
Hayward
Milpitas
Santa Cruz
Capitola
Scotts Valley
Aptos
Pacifica
Sausalito
Monterey
7th Path Self-Hypnosis®

Available

This hypnotist is a fully trained and certified 7th Path Self-Hypnosis® Teacher. 7th Path Self-Hypnosis® is a revolutionarymind-body-spirit approach to doing self-hypnosis that surpasses any previous kind of self-hypnosis available.
To learn more about 7th Path Self-Hypnosis® visit this self-hypnosis information page.
Additional Information

about Training and Certification

This hypnotist has received hypnosis training at the Banyan Hypnosis Center for Training & Services, Inc. For more information about hypnosis certification please call our office, 469-969-2176 or 800-965-3390. More hypnosis training information is available on this site.