The National Guild of Hypnotists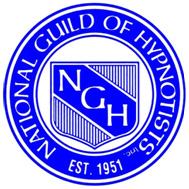 The National Guild of Hypnotists , Inc. (NGH) is one of the largest, most respected and active hypnosis organization in the world. The NGH is a professional organization with member in over 60 countries. The organization sets ethical standards for the profession and works effectively representing hypnotists needs legally and legislatively.
The NGH was established in 1950/1951, and soon started publishing the Journal of Hypnotism, which continues to be important resource for the members today.
Certification by the NGH requires a minimum or 100 hours of training, and requires each member to continue to get ongoing education in order to maintain membership.
Also the NGH requires all members to adhere to a code of ethics. A special ethics committee is active ensuring that if and when an ethics complaint comes to their attention that the issue is dealt with in a timely and fair manner.
The NGH has contributed to the profession in many ways, but is probably best known for their annual educational conference, which is attended by hypnotists from all over the world.