Hypnosis Sessions and Professional Hypnosis Certification Training in Arlington, Texas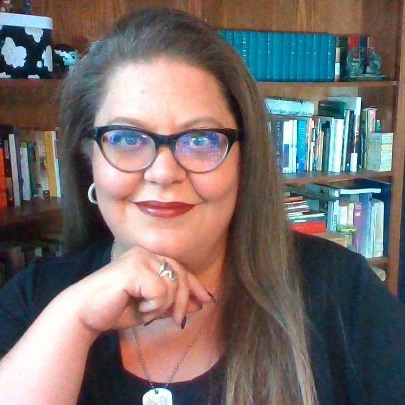 Micki Allen
National Guild of Hypnotists Board Certified Hypnotist
5-PATH® Certified Hypnotist
7th Path Self-Hypnosis® Certified Teacher
call (817) 988-5303
email hello@mickiallenhypnosis.com
visit mickiallenhypnosis.com
"Offering Hope with Hypnosis."
Any challenges you face that are shaped by your thoughts, beliefs, and personal experience can be addressed with hypnosis in order to help you better lead the life you desire.
Micki offers a variety of hypnosis services, all rooted in the most effective, professional, and advanced hypnosis technique, the world renowned 5-PATH® System of Hypnosis, to help clients improve their confidence and their performance in in their daily lives.
Competent. Confidential. Compassionate.
Sessions are tailored with each client's goals and needs in mind to offer her clients the best opportunity to address the root causes of their ongoing issues so they may move forward with newfound clarity, focus, and purpose.
Anger Resolution
Attracting Quality Partners
Boosting Self Image
Communication
Confidence
Guilt
Improving Intimacy
Motivation
Positive Attitude
Presentation and Public Speaking Performance
Relationship Challenges
Relaxation
Self-Esteem
Sleep Challenges
Smoking Cessation
Sports Performance
Stress Management
Test Taking
Weight Management
Contact Micki today for a free consultation to discuss whether or not your specific needs may be met with hypnosis.
7th Path Self-Hypnosis®

Available

This hypnotist is a fully trained and certified 7th Path Self-Hypnosis® Teacher. 7th Path Self-Hypnosis® is a revolutionarymind-body-spirit approach to doing self-hypnosis that surpasses any previous kind of self-hypnosis available.
To learn more about 7th Path Self-Hypnosis® visit this self-hypnosis information page.
Additional Information

about Training and Certification

This hypnotist has received hypnosis training at the Banyan Hypnosis Center for Training & Services, Inc. For more information about hypnosis certification please call our office, 469-969-2176 or 800-965-3390. More hypnosis training information is available on this site.