Hypnosis Sessions

Serving the Greater Raleigh, North Carolina Area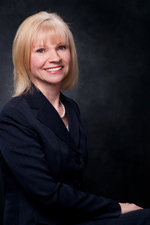 Cynthia Thurman, BS, CH, IHC
National Guild of Hypnotists Consulting Hypnotist
5-PATH® Certified Hypnotist
7th Path Self-Hypnosis® Teacher
Duke Integrative Medicine trained Integrative Health Coach
What I am looking for is not out there, it is in me.
---Helen Keller
Carolina Family
Hypnosis
I would be happy to answer your questions.
Give me a call at: 919-453-2519
Visit my websites: www.hypnosisforwomenonline.com & www.carolinafamilyhypnosis.com
& www.healthcoachingpartners.com
Serving the greater Raleigh, NC area.
Location on Hypnosis Practice:
8300 Falls Of Neuse Rd., Suite 110
Raleigh, NC 27516
Cynthia Thurman is dedicated to helping her clients succeed in creating the changes that they want to make in their lives in a professional, supportive and confidential environment. All sessions are tailored to each client's individual needs, and uphold the highest ethics and standards. She also empowers her clients by providing tools that will enable them to continue to succeed after their sessions are complete.
Cynthia has studied under some of the most influential modern day hypnotists in the United States such as Cal Banyan, Founder of 5-PATH®, at the world famous Banyan Hypnosis Center for Training and Services in Tustin, California. She is also a certified teacher of 7th Path Self-Hypnosis®, a Certified HypnoCoach,™ a Basic Practitioner of NLP, and uses a variety of other advanced techniques. She is a Consulting Hypnotist and member in good standing with the National Guild of Hypnotists, which is the largest and oldest professional hypnotist organization of its kind in the world.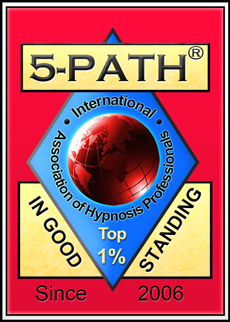 5-PATH® International Hypnosis Association Member
With Hypnosis, You Can Transform Your Life!
Popular services include, but are not limited to:
Weight management
Smoking cessation
Overcoming bad habits
Positive mental attitude
Managing situational stress
Sleep improvement
Increased Self Confidence
Improving motivation
Resolving anger
Developing a sense of humor
Determining and setting goals
Overcoming Fears and apprehensions
Enhancing sports performance
Succeeding in business or sales
Achieving better relationships
Improving study habits and learning
Personal self-improvement
Integrative Health Coaching
Here is what just a few people have to say about their experience with Cynthia:
Increased Self Confidence: You are my new Hero! Since last week's session, I have felt a massive increase in confidence. My worries seem to have dissipated. I was in more action last week than I have been in months, maybe even a year. I feel strong, grounded, calm, happy, and peaceful. I am trusting myself more and more. Thank you!
D.H., Raleigh, NC
Positive Mental Attitude: Since I've been doing hypnosis with you, I feel like my life has shifted. I have become grounded, focused, less emotional, and more peaceful. I feel much more like myself, the leader that I am, with both power and grace. I am beginning to be more on time when I was always late. And I find myself loving and forgiving people, regardless of how they act with me (ie. My mother, colleagues, friends, etc.). Thank you so much for your commitment to helping me and others have great lives!
All the best!
L. D., Raleigh, NC
Nail Biting: I have enjoyed hypnosis because it has helped me overcome nail biting; I feel good about my nails being groomed. My husband is pleased to not see my hands always in my mouth. I was skeptical about how hypnosis really worked, but I can now see that it does. Thank you, Cynthia!
C.M., Raleigh, NC
Smoking Cessation: Thank you for a wonderful experience with hypnosis. You have been both professional and effective. I feel I have more insight into my past smoking problem and appreciate your program of Hypnosis for Women. I'm so glad I found you!
L.G., Angier, NC
Sleep Improvement: Since my last hypnosis session, I have had more restful sleep and am feeling more consistently calm and focused during the day. I have continued to process thoughts and feelings that emerged since last time, and it seems that my conscious mind is making connections between present behaviors and their subconscious stimuli. Choosing to undergo hypnosis is a good choice for me, and I am feeling increasingly hopeful about being able to engage in the self-discipline about healthy choices and personal power I desire.
H.C., Raleigh, NC
Weight Loss: What I really liked about my sessions was the knowledge I was given....it is all "in me" and up to me to change. Cynthia gave me the tools and I have the power to make the changes I need to. I feel so much more confident and very hopeful on my new journey, especially about weight loss and the publishing of my new book. Thank you so much!
C.J., Garner, NC
Weight Loss: Over the past week, I have noticed I have not eaten as much at mealtime. I have noticed that when I tried to eat ice cream, it did not taste good to me. I am starting to enjoy working out. ...I am really starting to feel positive about myself, and happier.
H.J., Sanford, NC
Weight Loss: Hypnosis for Women has changed my life! Every time I dieted or began some sort of exercise routine, I've gone in with the mindset that I couldn't wait to finally get to my goal weight. It was a race with a finish line. After your sessions, I've truly realized that eating and living healthy is a way of life, a journey, not a destination. Thank you, Cynthia!
K.C., Wake Forest, NC
Weight Loss: Since I did hypnosis with Cynthia I feel more confident and have increased my activity level, which makes me feel great. I now know that I can't eat to solve my problems. I am more in tune with my feelings, and I know I am a valuable person.
L.K., Selma, NC
Weight Loss: Since doing hypnosis with you, I have enjoyed a much calmer state, lost weight, and have felt more in control of my life! My lifestyle has improved and my outlook is more positive. Thank you for all that you have done to help me along this "new path."
T.D., Wake Forest, NC
Weight Loss: Thanks for helping me to start a great journey! I have learned so much about myself and what makes me "tick." I am feeling better and more confident. I am improving my eating habits and exercising more. Thank you for the gift. B. K., Clinton, NC
If you have questions about hypnosis or would like to make an appointment with Cynthia, please call: 919-453-2519.
It Is Easy to Visit Cynthia Thurman's Office From These Central North Carolina Locations:
Raleigh
Wake Forest
Durham
Cary
Morrisville
Apex
Carrboro
Pittsboro
Holly Spring
Fuquay-Varina
Angier
Clinton
Clayton
Selma
Garner
Benson
Youngsville
Rolesville
Louisburg
Franklinton
Rocky Mount
Zebulon
Knightdale
Wendell
Creedmoor
Chapel Hill
Henderson
Oxford
Warrenton
Roxboro
Mebane
Smithfield
Wilson
Sanford
Fayetteville
Southern Pines
Pinehurst
Greenville
Goldsboro
Butner
Tell Cynthia that you heard about her on the Banyan website and she'll offer you a $25.00 discount on your first session if you decide to have hypnosis sessions with her.
For more information, call Hypnosis for Women at 919-453-2519 or visit www.hypnosisforwomenonline.com.
7th Path Self-Hypnosis®

Available

This hypnotist is a fully trained and certified 7th Path Self-Hypnosis® Teacher. 7th Path Self-Hypnosis® is a revolutionarymind-body-spirit approach to doing self-hypnosis that surpasses any previous kind of self-hypnosis available.
To learn more about 7th Path Self-Hypnosis® visit this self-hypnosis information page.
Additional Information

about Training and Certification

This hypnotist has received hypnosis training at the Banyan Hypnosis Center for Training & Services, Inc. For more information about hypnosis certification please call our office, 469-969-2176 or 800-965-3390. More hypnosis training information is available on this site.