Hypnosis Sessions

Serving the greater Los Angeles, CA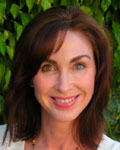 Meredith Locher, MA, CH "Your Success is My Success!"
Master's Degree in Psychology
National Guild of Hypnotists Certified Hypnotist
5-PATH® Certified Hypnotist
7th Path Self-Hypnosis® Certified Teacher - Ultimate 9th Degree
Banyan Hypnosis Center, Internship Program Graduate
I'm happy to answer your questions. Just give me a call at: (310) 597-1157
www.YourPathHypnosis.com
meredith@yourpathhypnosis.com
Serving the greater Los Angeles, CA area.
View Meredith Locher's website for los angeles hypnosis.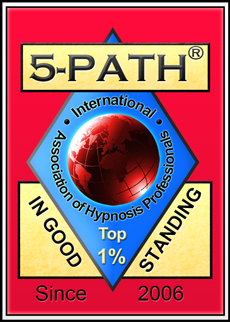 5-PATH® International Hypnosis Association Member
Let's find Your Path to Success! Experienced working with Adults, Adolescents, and Children. Lose weight Quit smoking Release substance abuse Resolve eating disorders Enhance performance Stop pain, phobias, panic attacks Relationship Issues Sleep Soundly Increase Focus & Concentration Build confidence and motivation Manage/release excess anger, fear, sadness, guilt And so much more!
The future is the result of what we do right now.
- Pema Chodron
Stop Habits & Eliminate Blocks Together, we can stop the habits and eliminate the blocks that slow you down and create a successful life for you complete with knowledge about your important life purpose. My Experience & Your Desire Make a Winning Combination
When you choose Your Path Hypnosis, you are choosing Meredith Locher as your guide, a caring, experienced, and effective Master Hypnotist, educated and trained in Psychology and certified in Hypnosis by the National Guild of Hypnotists. You are also choosing a professional practice, upholding the highest level of ethics and standards. Using a variety of techniques, which include the advanced and highly effective 5-PATH® and 7th Path Self-Hypnosis® methods, Meredith customizes sessions to suit every client's individual needs, background, and personality. With ten years of experience in helping people find their way, Meredith has a Master's degree in Psychology from Pepperdine University and trained in Hypnosis under the world-renowned Calvin D. Banyan at the Banyan Hypnosis Center for Training and Services. In order to become the best hypnotist possible, upon completion of training, Meredith joined the Banyan Hypnosis Center as a staff hypnotist to further my training by participating in the supervision program supervised by Cal Banyan himself.
Hypnosis
Works!
I know hypnosis works! I have personally had success in using hypnosis to break through my own barriers and have experienced the success of my clients from all walks of life with a vast variety of challenges. I see regular people do amazing things every day. People often come to me as a last resort and then comment they wish they would have chosen hypnosis with me first. If not now, when? You can change the path you are on starting today. Together, we can change your life and get you on your path to success and happiness.
Light tomorrow with today!
-Elizabeth Barrett Browning
SOME
SUCCESS STORIES
Sleep:
I came here for sleep, but got so much more. I have reconnected with my purpose and have a better understanding of myself and my feelings. I feel unstoppable. Meredith is wonderful; she makes me feel so comfortable. I can tell her anything and know I'm not being judged.
– Melissa
Alcohol:
Thank you so much for the work we have done together. I came in to stop my alcohol abuse. Since my first session, I have felt both a physical and mental change. I have stopped drinking excessively, but most importantly, I am not self-conscious and socially timid anymore. I feel so much healthier and am excited about this significant change in my life. Thank you for helping me through it.
– Megan H.
Anxiety:
It was really difficult to believe that someone really cared about making me get better, but slowly and surely I began to realize that you did!!! Its been about 4 months since my first session and I can't tell you how good it feels to be back to my "old self". I am so happy and proud that I can go places and do things again without that nagging fear. Thank you so very much for helping me to get my life back!!!!
– Teresa
Increased Confidence:
I had no idea how life changing this process would be. I just thought I would check out and wake up feeling more confident. In reality, I was an active part of the process and now I don't just feel a little more confident, I feel empowered. There was never any reason for me to be insecure in the first place and now that insecure part of me is gone - wiped out. I can do anything and after working with Meredith, I am clear about what it is I want to do. There is no greater gift than knowing my purpose and understanding what an important part of the world I really am.
- Chris
Skin Picking:
Working with Meredith has been so helpful for me. My face is clear and I feel a lot better. Thank you so much!
– Megan R.
Call if you have questions about hypnosis or to make an appointment (310) 597-1157 or email meredith@yourpathhypnosis.com.
Visit hypnosis website for further information: www.YourPathHypnosis.com Serving: Los Angeles, Westwood, Brentwood, Santa Monica, Beverly Hills, Hollywood, Bel-Air, West LA, Pacific Palisades, Malibu, Marina del Rey, Palms, Mar Vista, Venice, Culver City, Century City, Echo Park, South Bay, Manhattan Beach, Hermosa Beach, Redondo Beach, Long Beach.
7th Path Self-Hypnosis®

Available

This hypnotist is a fully trained and certified 7th Path Self-Hypnosis® Teacher. 7th Path Self-Hypnosis® is a revolutionarymind-body-spirit approach to doing self-hypnosis that surpasses any previous kind of self-hypnosis available.
To learn more about 7th Path Self-Hypnosis® visit this self-hypnosis information page.
Additional Information

about Training and Certification

This hypnotist has received hypnosis training at the Banyan Hypnosis Center for Training & Services, Inc. For more information about hypnosis certification please call our office, 469-969-2176 or 800-965-3390. More hypnosis training information is available on this site.