Hypnosis Sessions

in Austin, Texas

Also Serving the Central Texas Communities of Round Rock, Georgetown, Temple, Belton, Hutto, Cedar Park, Leander, San Marcos




Call 512-921-9429 NOW and receive $50 Off Your First Session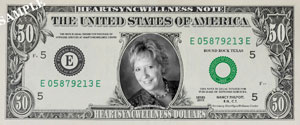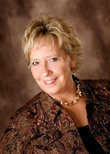 Nancy Philpott, R.N., Certified Hypnotist, and Health Coach
National Guild of Hypnotists Certified Hypnotherapist
5-PATH® Certified Hypnotherapist
7th Path Self-Hypnosis® Certified Teacher
Web: www.heartsyncwellnesscenter.com
View Nancy Philpott's listing for Hypnosis in Austin, TX on Hypnosis.ORG.
Nancy Philpott believes the power to dispel fear, eliminate self-defeating habits, seize opportunity, and transform our destiny is waiting within each of us. Nancy, a contributing author to the #1 Best Selling book series Wake Up...Live the Life You Love, has more than 30 years experience as a health coach helping individuals transform their health and their lives.
Nancy is convinced both your life and health can positively transform instantly, dramatically, and irrevocably if you have the courage to recognize and respond to your "Wake Up Call" when it arrives.
As President and CEO of the HeartSync™ Wellness Center, Nancy is committed to help others learn to "answer the call" and achieve rapid transformational change with hypnosis. She employs hypnosis not only to provide suggestions for change, but to help you discover your true reasons for resisting change, and then enable you to release those causes.
Call Nancy TODAY at the HeartSyncWellness Center 512-921-9429 or email her nancy@heartsyncwellnesscenter.com and request $25 off your first session.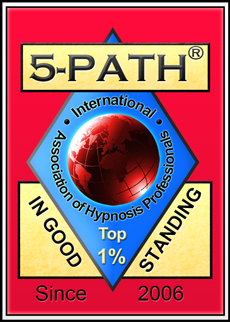 5-PATH® International Hypnotherapy Association Member
See what some of
Nancy's clients

are saying about their

success stories

:

Smoking Cessation

Your stop smoking hypnosis bootcamp saved my life. It was everything you promised and more! The 24/7 support you provided is exactly what I needed to help me become smoke free forever. I'm telling every smoker I know to join your bootcamp!
Thanks, Linda Smith, CA.

Weight Loss

I never imagined losing weight could be so easy. I'm pleased to report that I've lost six pounds and completely changed my eating habits with just one weight loss session.
Ben Brockman, Austin, TX

Pain, Anxiety, Insomnia

I wanted to let you know how much I enjoyed and benefited from your session. I never knew that hypnosis was such a powerful tool. Actually, I was very apprehensive and nervous. However, having had pain/stress, and insomnia issues all my adult life, I needed to keep an open mind. And I am glad I did. You were great and put me at ease. I tuned into your voice and my body and mind relaxed more than it has for a very long time. I now know that I have to take charge, do the breathing, etc. and that relaxation does not just happen, but has to be learned and practiced daily. Thank you,
Nancy. Ingrid, Texas

Fears and Phobias

My hypnosis experience was an experience that one truly can't illustrate in words. It must be experienced. It was therapeutic, relaxing, healing, educational, and IT WORKED.

I was hypnotized to help me take a national board exam. I studied for six years to be a dietitian. I missed passing the exam by one point three times. Talk about a frustrating- confidence reducing experience.

I am a determined person I knew I could pass the exam all I needed to do was study more. I purchased numerous study guides, went to study sessions, and STUDIED! I spent lots of time and money, yet still did not accomplishing what I set out to do.

I decided I would take the exam one more time. Part of my preparation for this last time was hypnosis. What did I have to lose? What I was doing was not working. What an experience... I not only walked away from the experience with a better knowledge of myself...I passed!

I recommend it to anyone who is trying to accomplish a goal. If you are trying to accomplish something... If you think that you have tried everything... If you think you have given it your all... Don't Give Up! Call Nancy TODAY and be hypnotized.
Kara Compton, R.D.

Depression and Self Confidence

I know for a fact if I had not gone to Nancy, I would not be here today. I had reached the very end of my rope. At that time hanging on was not an option.. I just wanted to let go. Nancys' expertise in Hypnosis, along with her loving heart and compassion for her clients pulled me through the darkest valley I walked in. She showed my strength, what was holding me back, and walked with me all along the way. I had given up on everything I loved to do.

Today I am a different person.

I am giving classes on beading. I have had my necklaces recognized in magazines. I sponsor artist on my web site…in other words I am living, not just alive and existing, but living. My husband and I talk more than we ever did in 31 years of marriage. In fact, we are going to buy an RV and do nothing but travel to Art Shows. With Nancy's help I went from valley to mountain top. Nancy can help you too. Don't be afraid.

Pick up the phone and call her. It will be the best decision you will ever make in your life.
God Bless you Nancy. All my love, Cat

Athletic Performance

I did the Texas Hill Country 600 race this weekend. I wanted to let you know that I was very pleased with my performance on the descents. Within the first 60 miles of the race, I had to handle the 3 steep Medina summits. I approached them with caution yet confidence. Once I had made those descents, I raced down the other hills (and believe me, there was plenty of hills) with confidence.

It was a 375 mile race. I did it in 26 hrs. 34 min. Was 5th place male overall. I won the 60+ age group and I set a course record.

Now it is onward to RAAM in June. Thanks so much for all your help.
Dex

Smoking Cessation

I must take this opportunity to express my sincere gratitude for the opportunity to experience your Smoking Cessation program. Not only am I a non-smoker, I am a better person, one who is empowered to make choices for a more successful life. My family is thrilled with my success and celebrate with me daily. I find I have no desire to smoke and have not experienced nicotine withdrawal. My sense of smell and taste have improved and after three weeks, I have not experienced any weight gain. Overall, I feel more energetic and healthy. I have designed a more intensive fitness program, although I still have to focus on implementation as it has not yet become habit. Only a matter of time though!
My sincere thanks, Barbara Parker

Call 512-921-9429 NOW and receive $50 Off Your First Session
Professional

Environment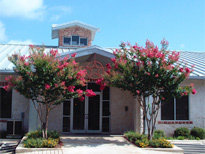 7th Path Self-Hypnosis®

Available

This hypnotherapist is a fully trained and certified 7th Path Self-Hypnosis® Teacher. 7th Path Self-Hypnosis® is a revolutionary mind-body-spirit approach to doing self-hypnosis that surpasses any previous kind of self-hypnosis available.
To learn more about 7th Path Self-Hypnosis® visit this self-hypnosis information page.
Additional Information about Nancy Philpott R.N., CH