Hypnosis and Hypnotherapy Sessions and Professional Hypnotherapy Certification Training in Bellingham, WA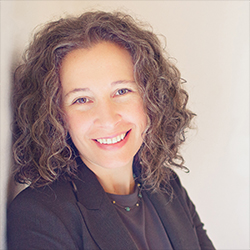 Erika Flint, BCH, CPHI
National Guild of Hypnotists Board Certified Hypnotist
5-PATH® Certified Hypnotist
Accredited Certified Professional Hypnotherapy Instructor
7th Path Self-Hypnosis® Teacher
email: erika@cascadehypnosiscenter.com
phone: 360-392-8723
website: CascadeHypnosisCenter.com and ErikaFlint.com
Hi, I'm Erika Flint and I love what I do. I get to help people make sweeping changes in their lives using the power of hypnosis and hypnotherapy every day. I also teach others how to do the same thing I did and open up a professional hypnosis and hypnotherapy practice, or learn more about hypnosis for their own personal growth and understanding through teaching hypnosis and hypnotherapy certification courses.
I love teaching hypnosis and hypnotherapy because I am driven and passionate about the power hypnosis and hypnotherapy provide, and teaching it to others is tremendously satisfying and fulfilling. Before being a hypnotherapist, I was in the high-tech industry of Silicon Valley for over a decade. That career was enjoyable and challenging, but something was missing. When I found hypnosis I knew it was my true calling, and so I changed careers have been a full time Board Certified Hypnotist and more recently an Accredited Certified Professional Hypnosis Instructor ever since. It is my life's work and I am very passionate about what I do.
Watch, listen, or read Cal Banyan's Interview with Erika Flint
Hypnosis and Hypnotherapy Sessions at Cascade Hypnosis Center
Stop Smoking
Weight Loss
Stress
Fears
Pain management
Drug and alcohol issues
Sleep issues
Test and performance issues
Teens
Emotional issues
Relationship issues
Hypnosis and Hypnotherapy certification courses offered by Erika Flint
I am truly honored to help people change their lives with the power of hypnosis and hypnotherapy, and by teaching others through certification courses how to do the same. I am always available to answer any questions you may have and I look forward to hearing from you soon.
7th Path Self-Hypnosis®

Available

This hypnotherapist is a fully trained and certified 7th Path Self-Hypnosis® Teacher. 7th Path Self-Hypnosis® is a revolutionarymind-body-spirit approach to doing self-hypnosis that surpasses any previous kind of self-hypnosis available.
To learn more about 7th Path Self-Hypnosis® visit this self-hypnosis information page.
Additional Information

about Training and Certification

This hypnotist or hypnotherapist has received hypnosis training at the Banyan Hypnosis Center for Training & Services, Inc. For more information about hypnosis or hypnotherapy certification please call our office, 714-258-8380 or 800-965-3390. More hypnosis training information is available on this site.