Some photos on this page do not contain all of the students from each class.
All photos taken at our office or school unless noted otherwise
All feedback from students is used with their written permission.
Of course, your results may vary.
Feedback from our
NGH Approved Hypnosis Certification

Graduates
Anthony Rizk

Debra Lensky

Guy Buxman

Janet Westley

Tom Lord
Chor Wai Eng

John Casperson

Leslie Davis

Toby Wessel

Nicole Cantik

Melissa Kress
Feedback from our
"Week of Power" Advanced Training

Graduates
Bonita Anderson

Bonnie Leclair

Jason Frost

Wendie Webber

Roberta Worm

Tina Shafer

Diane Ireland

Peggy Kelly

Thomas Body
Congratulations Banyan Hypnosis Center
Graduates 2018

!

Contact information for our graduates can be found at
www.hypnosis-directory.com
7th Path Self-Hypnosis® Teachers Course

– Ultimate Recognitions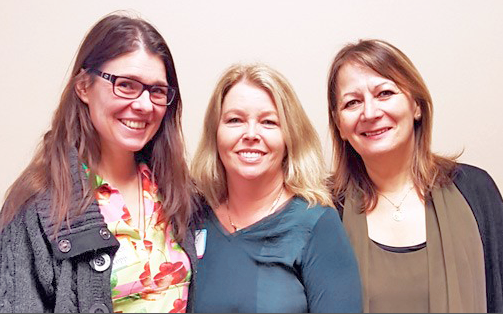 January 2018
Held in Dallas, TX
Instructed by Calvin D. Banyan, MA

National Guild of Hypnotists, Board Certified Hypnotist (BCH) and Certified Instructor (CI) and
Banyan Hypnosis Center for Training & Services, Inc. Instructor
This course takes the practice of 7th Path to a whole new level which was beyond my expectations. It brought me to a spiritual place inside that brought in a high vibrational energy which seemed similar to the energy I experienced in sacred and holy places in India and yogic practices.

The shift work is amazing. Cal as always was a superb teacher. Thank you, Cal for being Cal. Carol Sheridan, MA, PHP, U.K
It has been two full days with a load of information and insights. I am taking home the Ultimates 1-5 and it is a fantastic gift that I will enjoy using every day.

Cal is very passionate and giving a lot to us as students. I learn new things or get things clarified every time I listen to him.

Going from the full forms to the Ultimates 1-5 is like changing a bike for a limo. I am very grateful for everything I take home. Kirsten Topp, CH, Norway
Cal is an expert instructor. This course exceeded my expectations. I thought the first nine Recognitions were powerful until I completed the Ultimate 1-5 course! These first five Ultimates are such an amazing experience and I recommend taking 7th Path training and most definitely practicing on a daily basis. This technique is incredibly effective. Tracy Wade, CH, New Braunsfeld, TX
NGH Approved Banyan Hypnosis Certification Course with 5-PATH® and 7th Path Self-Hypnosis®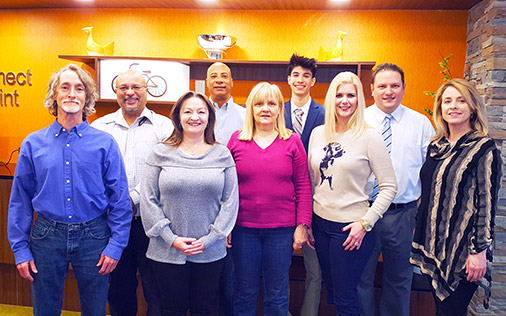 January 2018
Held in Dallas, TX
Instructed by Calvin D. Banyan, MA

National Guild of Hypnotists, Board Certified Hypnotist (BCH) and Certified Instructor (CI) and
Banyan Hypnosis Center for Training & Services, Inc. Instructor
Cal is extremely knowledgeable about hypnosis and human psychology. The course is intense and action packed with strong emphasis on the practical aspects of using hypnosis for change work or therapy.

The material presented will not only aid me in helping others, but, has already transformed my life. - Joe Manuszewski, BS, MS, CH, Charlotte, NC
Blown Away! Cal is fabulous, his 10-day course can be summed up in one word – Transformational!

I came to learn hypnosis, I came away knowing more about myself, about my potential, about human emotions, perceptions, feelings and how hypnosis can improve all the above in a powerfully positive way. His insights stemming from over 20 years in the profession are pure genius! - Craig Davis, CH, Frisco, TX
I followed a gut feeling, not understanding a single thing about this course. I was wowed beyond my imagination. Not only did I step up my hypnosis knowledge and skills from an okay hypnotist that's getting by to a complete 1%er. My confidence is through the roof! 5-PATH® and 7th Path is something that really has to be experienced. It was a privilege to witness and share a life changing, improving process. Every hypnotist or person thinking of becoming a hypnotist should seriously take this course. - Louise Buckley, CH, CI, Oro-Medonte, Ontario, Canada
I am very blessed to be a part of this class. It has forever changed my life and I look forward to being able to help others with all the education I received. This class is unlike any other hypnosis classes you can take. Superb! - Danna Stowe, CH, Howe, TX
I was fortunate enough to attend a course taught by "Sergeant" Cal Banyan himself! He was tough and intense. Perfect for getting every aspect deeply ingrained in you. Then he showed us how to be congruent with any situation by displaying the maternal approach when needed.

His entertaining humor was brilliant to pull it all together for the most complete and effective hypnosis training 'In the World'. - Martin McCall, CH, Lancaster, TX
I am so happy I took this course. I learned so much about the human mind and behavior. Cal is a real professional and sets a great example for us to start our own businesses helping people. I feel like I can really make a difference. - Stefan Thierry, CH, Dallas, TX
This course really is for 1%ers. It is really a lot to take in at the beginning, but, Cal has everything precisely written out, so it is very easy to take in and learn. No other course is like this, if you really are serious about this profession, this IS the course to take! - Mark Meza, CH, Arlington, TX
Past Graduates







Contact information for graduates can be found at
www.hypnosis-directory.com
Hypnosis Certification Course Schedule
NOTE: To learn more about each instructor and class offered you must select one of the above. Enrollment is done on the pages linked above.
Bonus Book

When you enroll in this course we will immediately send you a copy of the best- selling book by Calvin D. Banyan and Gerald F. Kein, Hypnosis & Hypnotherapy: Basic to Advanced Techniques for the Professional, so you can get a head start on the course.
The Week of Power - Professionally Accredited Advanced Hypnosis Training Course Schedule
The Week of Power - Professionally Accredited Advanced Hypnosis Certification with 5-PATH® and 7th Path Self-Hypnosis™
Details for the next Advanced Training Course:
Schedule of Upcoming Course Date(s) Will Be Announced
If you would like help finding accommodations and/or airline flights ask for Maureen, she can help you. Contact Us

7th Path Self-Hypnosis® Teacher

5-PATH® Hypnotist

5-PATH® International Association of Hypnosis Professionals