Learn Hypnosis
Online

or At

Our Center
Get the Professional "Hands-On" Training You Want from Your Home or Office or at our center, which ever works for you.
Now all of our hypnosis courses are available live and online as well as at our center. Participate from your home or office, and get the professional training you want with out incurring travel and lodging charges!
The National Guild of Hypnotists says this about our new Live-Over-the-Internet, "hands-on" hypnosis certification training, "This unique training meets NGH "hands-on" requirements since the state-of-the-art technology actually places the student in class to participate in discussions, and also to demonstrate his or her ability to do what is learned in class, all through on-line interactive video."
Have a training experience that is as good or even better than being in the class!
Camera placement gives you a "front row seat." You will see the instructor and we can see you.

Really hands on because you can practice at the same time the class does with a practice partner of your choosing.

Your practice of the technique can be viewed by the instructor, just like with the students in class. So you can learn what you are doing right and the instructor can help you make immediate adjustments if necessary.

Totally interactive. If you have questions you can ask them and get them answered just like any other student in the class.
Take the big step. You are now 100 hours of training away from joining the profession of hypnotism. That's right and you don't even need to leave your home or office to receive this professional training.
It is tested and ready to go. Now you can be a part of this first class and receive your NGH Hypnotism Certification with 5-PATH® and 7th Path Self-Hypnosis® (or any other class that we offer such as the Week of Power, Advanced Hypnotherapy Certification Training).
We offer more than Internet technology, this course is a challenging professional level course. Don't enroll in our certification course unless you are willing to work, learn a lot and maybe even experience a positive personal change in your life, all from the comfort of your home or office.
Here is some of the recent feedback we have received about our course from some recent grads...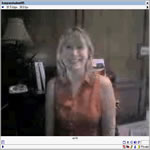 I knew it was time for me to take the next step in the growth of my home hypnosis business, Family First Hypnosis. For me, this meant learning to train others to become hypnotists, and since I use 5-PATH® in my practice far more than anything else I really wanted to teach it. I was so happy when Cal and Maureen told me I could take the training via webcam on the internet LIVE! I'm a home body, so I loved learning from my own living room. It was a great experience. Cal spent additional time one on one with me and the other on-line CPHI student from China via the phone to make sure we understood various concepts. During the class, not only did I get to ask questions and learn about 5-PATH®, I also made friends with the other on-line students. This was a very enriching experience and the best part is, I am now a CPHI and have classes already lined up for next month!
Celeste Hackett , CH, Dallas, Texas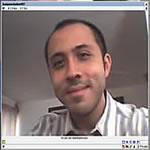 This is a great training and although I wish I could have actually been there, taking it online was as instructive and fascinating as I think it was for everybody else
Ali Barbosa, CH, Merida, Mexico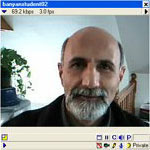 I would like to thank and congratulate Cal and Maureen Banyan for a great achievement in expanding their 5-PATH® & 7th Path Self-Hypnosis® beyond the traditional classroom. This week I attended the classroom "live and online - off-site" Week of Power Advanced Hypnotherapy 5 & 7th Path on my computer and highly recommend it as a valuable learning experience. It had the discipline of the classroom and all the possibilities of participation such as asking questions and participating with other students. Also any hand outs or information that the students in the class received, I also received in the mail the same day indicating how well it was orchestrated. Thanks again for this wonderful learning system of hypnosis.
Mark Darougar, CH, Huntington, New York
The most well-structured and impressive process for creating lasting, positive changes in clients for just about any problem that I've seen. The class not only greatly improved my knowledge, skill, and confidence in hypnosis, but has taught me a great deal about myself.
Michael Foss, CH
Fantastic! Profound awakening of mind, body & spirit. Highly recommended, not just for prospective hypnotherapists, but for anyone seeking self-improvement and awareness. Bravo, Cal!
Michael Hawes, CH
I had a wonderful experience during the training. Learning 7th Path Self-Hypnosis® was more beneficial than I ever imagined. I felt much more confident in working with clients simply by learning and practicing the 7th Path. The 5-PATH® process is a very complete and systematic program, which Cal more than adequately explained! Cal took so much time to make sure everything was understood to the fullest extent. The resources after the program are very helpful and the availability to contact Cal after the course was more than I expected. I was very impressed with the course and the level of caring and concern with each student
Brittany Lawler, BA, CH
Is this Online Course
Right for You

?

It is the perfect online hands-on class for those who want to join the profession without having to take the extra time to travel to our location, and who do not wish to spend the extra money on food an lodging, as well as those who simply find it difficult to get away from the home or office long enough to go to a distant location to take a course, while at the same time wanting the best hypnosis training possible.

We have a few seats left for our on-site students and 2 seats available for off-site students! Call today.

Questions? Call our office at (888) 406-6358. Then I'll see you online or in class. This course is best suited for those who are comfortable working on a computer. Learn more about our online hypnosis training program.
Hypnosis Certification
Course Schedule
NOTE: To learn more about each instructor and class offered you must select one of the above. Enrollment is done on the pages linked above.
Bonus Book

When you enroll in this course we will immediately send you a copy of the best- selling book by Calvin D. Banyan and Gerald F. Kein, Hypnosis & Hypnotherapy: Basic to Advanced Techniques for the Professional, so you can get a head start on the course.
Advanced Hypnosis Training
Course Schedule
Advanced Hypnotherapy Certification with 5-PATH® & 7th Path Self-Hypnosis®, "Week of Power"
Details for the next Advanced Training Course:
May 4 - May 10, 2014. Early Registration Discount Available
If you would like help finding accommodations and/or airline flights ask for Maureen, she can help you. Contact Us

7th Path Self-Hypnosis® Teacher

5-PATH® Hypnotherapist