Hypnosis Sessions

in Tustin California
centrally located in Orange County

LIFE RENEWAL HYPNOSIS
INVEST IN YOURSELF - SUCCEED TODAY FOR A BETTER TOMORROW
CHECK US OUT AT: www.LifeRenewalHypnosisOC.com

ALSO SPECIALIZING IN HYPNOBABIES CHILDBIRTH
BIRTH DAY A KINDER WAY
Hypnobabies Childbirth Hypnosis Instructor
Website: www.Kinderbirthday.com Email: linda@kinderbirthday.com
Phone: 714-292-4681
After 20 years working in "Corporate America" and earning her Bachelor's degree in Human Services, Linda realized she needed to pursue a career that fulfilled her strong desire to help others. She's worn many hats in that pursuit, working for a volunteer ambulance corps as an EMT and becoming a Certified Interpreter for the Deaf were just two, but it wasn't until she was introduced to Hypnosis that she realized she'd found her niche. She is now a valued instructor in her area of Orange County, CA dedicated to helping expectant families enjoy their baby's birthing using the Hypnobabies Childbirth Hypnosis program. She quickly saw how effective this powerful, safe method was and wanted to expand her business by offering hypnosis and hypnotherapy to help clients with virtually any situation in their lives. She sought out and received specialized training from world-renowned Hypnotist and trainer, Calvin Banyan. Learning his effective 5 Path program, she saw the unlimited potential in this modality. She's frequently says to anyone troubled or worried about a fear or anxiety they may be expressing, "Have you tried Hypnosis??"
Life Renewal Hypnosis, we do what our name says, call Linda now: 714-661-6233
Give her a call to see how she can help you! You will wish you'd called sooner.
If you would be more comfortable discussing your issue with a male, please contact Wyatt Deanne, CH
Wyatt had the benefit of working in the office at the Banyan Hypnosis Center and witnessed the personal transformations that happened daily. He decided to be trained and now offers the incredible program created by Cal Banyan at the office of Life Renewal Hypnosis. This systematic approach can help with virtually any issue our clients present with. Call him today for a free consultation about how he can help you have a better tomorrow. Why wait, call now: 714-319-5695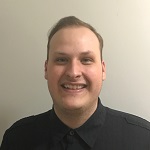 Start thinking about what change in your life could look like. What burdens have you been carrying? What guilt? Sadness? Or bad habit? Start looking at what thoughts and behaviors you would like to change. Then give us a call. Our well-trained hypnotists are here to guide you in a process of letting go of the fears and feelings that don't serve you.
Here are some frequently handled issues. Please feel free to call us about any other needs you may have.
Weight Loss
Anxiety
Stop Smoking
Improved Sleep
Self Esteem
Bad Habits
Stress Reduction
Fears and phobias
Confidence
Test Anxiety
We can also accommodate individuals who require someone who understands the Indian community and can relate more quickly and easily.
E-mail us for more information about the 7th Path Self-Hypnosis home study course
7th Path Self-Hypnosis®

Available