Hypnosis Sessions

in Flowood, Mississippi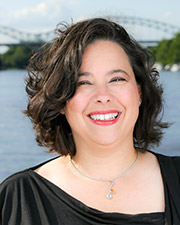 Penny Chiasson, CRNA, BCH, CPHI
Phone Number:
(769) 241-0888
Business Address:
232 Market Street, Ste 257
Flowood, MS 39232
Website:
www.genesishypnosisms.com
Email Penny at penny@genesishypnosisMS.com or call (769) 241-0888 for more information or to schedule a free phone consultation. Skype and Zoom sessions available.
Penny Chiasson is a Board Certified Hypnotist with a background in nursing and Nurse Anesthesia. She is a 5-PATH® Hypnotist, 7th Path Self-Hypnosis® teacher and has certification in hypnosis pain management. She is a Certified Professional Hypnosis Instructor (CPHI) for Banyan Hypnosis Center program and has been a speaker at the National Guild of Hypnotists. Penny is a member in good standing with the American Association of Nurse Anesthetists, National Guild of Hypnotists, International Association of Hypnosis Professionals and National Federation of Hypnotists.
NGH Approved
Banyan Hypnosis Certification Course

(Part-time Weekend Course)

This 100-hour course starts on Friday, February 23, 2018, then every other weekend after that.

Dates:

Feb. 23, 24, 25, 2018
Mar. 10 & 11, 2018
Mar. 23, 24, 25, 2018
Apr. 7 & 8, 2018

Hours: 8:30 am to 6:30 pm.

Tuition Fees: $2695

Register by Feb. 1, 2018 and save $300 …you pay only $2395
Register by Feb. 15, 2018 and save $200 … you pay only $2495

Go to http://genesishypnosisms.com/classes-and-training.html to register today to secure your seat! Class size is limited!

Taught by Penny Chiasson, CRNA, BCH, CPHI

Tel: (769) 241-0888

www.genesishypnosisMS.com
www.pennychiasson.com
www.facebook.com/genesishypnosisMS
Hypnosis
Services
In her Connecticut practice, Penny worked with issues common to hypnosis –such as smoking cessation, public speaking, fears and weight reduction—and those often not commonly associated with hypnosis having influence, such as:
Stress
Chronic Pain
Surgery Preparation /Acute Pain
IBS
Anxiety
Relationship Issues
Motivation
Confidence
Any issue that can be influenced by your thoughts, beliefs and perceptions can be addressed with hypnosis. Sessions involve self-hypnosis training using 7th Path Self-Hypnosis® and learning how your feelings give way to symptoms or behaviors. Penny will be happy to work with your physician should you seek work for anxiety, depression, or other physical issues. Hypnosis is becoming a more mainstream topic in healthcare today.
7th Path Self-Hypnosis®

Available

This hypnotist is a fully trained and certified 7th Path Self-Hypnosis® Teacher. 7th Path Self-Hypnosis® is a revolutionarymind-body-spirit approach to doing self-hypnosis that surpasses any previous kind of self-hypnosis available.
To learn more about 7th Path Self-Hypnosis® visit this self-hypnosis information page.
Additional Information

about Training and Certification

This hypnotist has received hypnosis training at the Banyan Hypnosis Center for Training & Services, Inc. For more information about hypnosis certification please call our office, 469-969-2176 or 800-965-3390. More hypnosis training information is available on this site.