Hypnosis Sessions

Serving the Portland Metro Area (Oregon and Washington)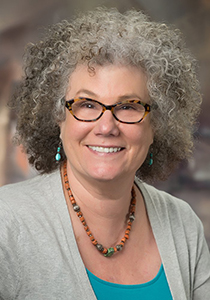 Laney Coulter, BA, MA
National Guild of Hypnotists Board Certified Hypnotist
5-PATH® Certified Hypnotist
7th Path Self-Hypnosis® Certified Teacher
Certified Professional Hypnosis Instructor
Master's Degree in Special Education
Bachelor's Degree in Psychology
Contact me:
Call: 503-289-3614
Email: laney@lovingkindnesshypnosis.com
Website: lovingkindnesshypnosis.com
Hypnosis for
Total Well Being
My journey with hypnosis began in the late 80's when I went to a Hypnotist to lose weight. I loved how good I felt and how easy it was to lose the weight. I wanted to replicate that experience for others.
Hypnosis is a powerful gift that I enjoy sharing with others. I can help you find your emotional center and get clear of your limitations. You can learn to trust and believe in yourself so that you can live the brilliant life you were meant to live. Being a partner in those transformations is what I love so much. You will love it too! Now that you know Hypnosis Works what's stopping you!
I have learned from the some of the most prestigious hypnotist in the world. I first trained with Geoffrey Knight at the Knightsbridge Institute of Hypnosis and N.L.P. and then I took the advanced training from Cal Banyan at the Banyan Hypnosis Center. I also received my Board Certification from the National Guild of Hypnotists and the Certified Professional Hypnotists Instructor Certification from Cal Banyan.
Since I love what I do so much I wanted to share my knowledge and passion for hypnosis with others. I have been a teacher for many years; so teaching hypnosis was a natural segue. The N.G.H. Certified Banyan Super Hypnosis Course; is the best training you can get. It is designed to teach you everything you need to know to become one of the best hypnosis professionals in the field today. Go to www.lovingkindnesshypnosis.com for dates and more information about the course.
Providing services and training in hypnosis is my way of bringing more peace and compassion into this world. If you would like to become a member of this wonderful profession, or want to transform your life;call me, I'd love to chat with you. I offer free 30 min. consultations, 503-289-3614
Loving Kindness Hypnosis offers sessions for:
Stop Smoking
Weight Loss
Stress
Fears
Pain management
Drug and alcohol issues
Sleep issues
Test and performance issues
Children and Adolescents
Anger issues
Relationship issues
And many more
I am available to answer any questions you may have, laney@lovingkindnesshypnosis.com or at 503-289-3614