Banyan Hypnosis Center

for Training &
Services, Inc.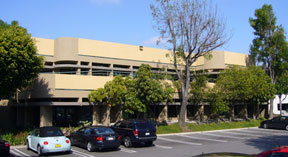 Banyan Hypnosis Center
for Training & Services

1431 Warner Ave. Suite E, Tustin, CA 92780
in the Warner Corporate Park,
just off Red Hill near 55 & 5 Freeways.
"Hypnosis You Can Believe In"™ At the Banyan Hypnosis Center we have been providing professional hypnosis sessions since 1996. During this time our top hypnosis professionals have conducted tens of thousands of hypnosis sessions. Our clients and students come to us from all across the country and from over 40 countries. Our success is well known in the hypnosis profession. Give us a call and find out more about receiving hypnosis sessions or enrolling in our hypnosis certification programs.
Hypnosis Training & Certification
This class was one of the most powerful courses that I have taken in my life. It was transformational. I saw changes happening in my life mentally, physically and emotionally and happening with my husband as well. I see possibilities for my practice to take it to the next level. The possibilities are becoming reality. I am planning to become a 7th Path teacher to share this info with the world. Maureen Amen-Gay, BS, CI. St. Charles, MO.
Great class! Extremely enlightening , much more than I expected. Cal delivers so much more than he promises. You will have insights and knowledge regarding how our mind works and how to effectively use hypnosis for positive change. If you are serious about doing hypnotherapy, his class is an absolute must! I wish I had taken it long ago. Andrew Gay, CH, CI, St. Charles, MO
This is an amazing class, it has an amazing teacher, Cal Banyan! His passion and dedication to the programs, 5-PATH and 7th Path is intense and exciting at the same time! I have shifted in a way personally that I never dreamed of in his class. (I do a lot of personal work on myself) but, this was life changing, and inspired me to have a more effective and joyous life!! Thank you, Cal Banyan! Marilyn Salerno, CH, La Mesa, CA
Excellent course, which was over seven days and could not have been any shorter. Very good content delivered by Cal at a respectable pace! All classroom content was reinforced by practical sessions twice a day. The class size of ten and four online was a perfect number – with all students getting insight from their peer group. Overall 10/10. Bob Bees, BS. East Sussex, England
How can you put a price on personal transformation? All that, and my skills as a hypnotist increased exponentially! Lori Allen, CH. Salt Lake City, UT
Students have come from across the USA and from over 40 countries to train at the Banyan Hypnosis Center. We offer two world class hypnosis certification courses:
Click on the course title above to learn more about these professional training courses, including scheduled courses, online options, and more.
Hypnosis Sessions
At the Banyan Hypnosis Center, we offer "Hypnosis you can believe in". We have been in business since 1996 and have conducted thousands of successful hypnosis sessions. You will be treated with respect and confidentiality.
Safe, effective and confidential
Easy to find professional office in Tustin, California
To learn more about receiving sessions, click here.
Hypnosis Training Books, DVDs, CDs & More
Have a look at our hypnosis training materials, self-help audio programs, downloads and more. If you are looking for the best in training materials, you can study at your own rate or self-help programs that really work. Click on the link below and learn about each item.
Learn Self-Hypnosis & Self-Hypnosis CDs or Fast Downloads
We understand that going and seeing a hypnosis professional for private sessions is not for everyone. So we offer self-hypnosis CDs, downloads, and our exclusive 7th Path Self-Hypnosis® Training Program. Click on the links below to learn more.