Banyan Hypnosis Center

for Training & Services, Inc.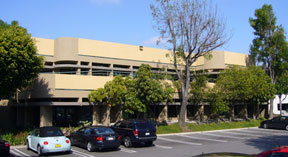 Banyan Hypnosis Center
for Training & Services

1431 Warner Ave. Suite E, Tustin, CA 92780
in the Warner Corporate Park,
just off Red Hill near 55 & 5 Freeways.
"Hypnosis You Can Believe In"™ At the Banyan Hypnosis Center we have been providing professional hypnosis sessions since 1996. During this time our top hypnosis professionals have conducted tens of thousands of hypnosis sessions. Our clients and students come to us from all across the country and from over 40 countries. Our success is well known in the hypnosis profession. Give us a call and find out more about receiving hypnosis sessions or enrolling in our hypnosis certification programs.
Call us at toll free (888) 406-6358




Hypnosis Training & Certification
Students have come from across the USA and from over 40 countries to train at the Banyan Hypnosis Center. We offer two world class hypnosis certification courses:
Click on the course title above to learn more about these professional training courses, including scheduled courses, online options, and more.
Hypnosis Sessions
At the Banyan Hypnosis Center, we offer "Hypnosis you can believe in". We have been in business since 1996 and have conducted thousands of successful hypnosis sessions. You will be treated with respect and confidentiality.
Safe, effective and confidential
Easy to find professional office in Tustin, California
To learn more about receiving sessions, click here.
Hypnosis Training Books, DVDs, CDs & More
Have a look at our hypnosis training materials, self-help audio programs, downloads and more. If you are looking for the best in training materials, you can study at your own rate or self-help programs that really work. Click on the link below and learn about each item.
Learn Self-Hypnosis & Self-Hypnosis CDs or Fast Downloads
We understand that going and seeing a hypnosis professional for private sessions is not for everyone. So we offer self-hypnosis CDs, downloads, and our exclusive 7th Path Self-Hypnosis® Training Program. Click on the links below to learn more.