Welcome

to the

Banyan Hypnosis Center

for Training & Services, Inc.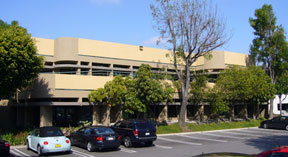 Banyan Hypnosis Center
for Training & Services

1431 Warner Ave. Suite E, Tustin, CA 92780
in the Warner Corporate Park,
just off Red Hill near 5 & 55.
The Banyan Hypnosis Center is a California State Registered School which has trained successful hypnotherapists around the world, who have gone on and opened their own hypnosis practices, or have added their new hypnotherapeutic skills to another profession such as medicine, psychology, counseling and social work. Please keep in mind that you do not have to have a degree or license to take our courses and be successful in our profession.
Call us at toll free (888) 406-6358


Upcoming

Courses
Hypnosis and Hypnotherapist Certification
(No Previous Training Required)

The National Guild of Hypnotists (NGH) Approved, Banyan Hypnosis and Hypnotherapy Certification Super Course

Course Date:

January 27 - February 07, 2014

July 14 - July 25, 2014

October 13 - 24, 2014

Early Registration Discount Available

Class is Filling Up: Register now to secure your seat in class.

Description:
This is a complete hypnosis and hypnotherapy certification course preparing you for a career in hypnotism and hypnotherapy. It includes manuals, ongoing support and much more. No experience in hypnosis, licensure or degrees are needed to take this course and become certified in the profession. If you have any questions about this course call (888) 406-6358

Advanced Hypnosis & Hypnotherapy Training.
(Previous Training Required)

"Week of Power" Advanced Banyan Hypnosis Training

Course Date: May 4 - 10, 2014

Early Registration Discount Available

Description:
This is a complate hypnosis and hypnotherapy certificatino course for hypnosis professionals who are already certified, but are either not yet working in the profession, or want to take their practice of hypnosis to the next level. This course focuses on teaching you 5-PATH® hypnotherapy and increasing your confidence and competence as a hypnosis professional. This course includes manuals, ongoing support and much more. If you have any questions about this course call (888) 406-6358.
Why Our Students
Choose Us

for Their

Hypnosis Training

:

Most of our students come from out of our area, including students who come to study with us from around the world.

Our National Guild of Hypnotists approved certification courses are highly focused, hands-on courses that can be taken onsite in our classroom or over the Internet.

Plus, only the Banyan Hypnosis Training Programs provided with 5-PATH®, the Advanced Hypnosis System and 7th Path Self-Hypnosis®, our mind-body-spirit approach to hypnosis, is practiced by thousands around the world.
Certification Training Recognized Around the World
Knowledge and Confidence Building Course
Unsurpassed Support After Graduation
Onsite and Offsite Programs Available
Our graduates receive unsurpassed support after graduation, including support by email, telephone, our incredibly successful alumni online support group and optional training materials, including specialized books, CDs and DVD programs.
Be ready and prepared to have a mere two weeks of your life, changes your life forever. Cal "Gives" and "Appreciates" at a level I've never received from a professor or teacher. Great professional staff at the Banyan Hypnosis Center. Just do it! Thank you so much!
Andrew Zibin
Castlegar, BC Canada
Banyan Hypnosis

Training Program
Hypnosis & Hypnotherapy Certification

Enjoy Award-Winning Hypnosis Certification Training!

Graduate from the Banyan Hypnosis/Hypnotherapy Certification Course with 5-PATH® and 7th Path Self-Hypnosis® and get the skills you need to be successful.

Read What Our Grads Have To Say

Go into private practice or work in a hypnosis center.
Learn the secrets of personal change for yourself or others.
Earn prestige and a high income.
Ongoing support to help you build your practice!
Too many benefits to list here. Click and learn more.

Advanced Hypnosis & Hypnotherapy Training

The The Week of Power Advanced Hypnotherapy Certification for hypnotherapists who want to move up to the next level.!

For those already certified and want to update your techniques. Learn these advanced hypnosis & hypnotherapeutic techniques that will make you more confident and effective, so that you and your clients are more successful!

Read What Our Grads Have To Say

Skill and confidence building course.
Recognized professional certification & CEU's.
Effective & professional instant and rapid hypnotic inductions.
5-PATH® is a systematic and universal way to succeed with a broad range of issues, greatly building your confidence and success.
7th Path Self-Hypnosis® is a totally new mind-body-spirit approach to self-hypnosis that leaves all previous approaches behind.
Too many benefits to list here. Click and learn more.

Learn about becoming a Hypno-1%'er™!

The 1% is the best of the best, the most dedicated of the dedicated, and the best trained of the best trained.
Learn Hypnosis: Distance Training Through Live Hands-On Internet Technology or Our Video Course

Two Great Ways to Learn without Traveling

Live hypnosis courses online.

Save valuable time, money and effort by enrolling in this distance hypnosis learning course that enables you to take the course live from a virtual, front-row seat.

This is unlike any other distance learning course because you are completely integrated into the on-site classroom via the Internet. Learn more.

Get the Banyan Hypnosis Certification Course on Video

Now you can get your hypnosis training and certification through a complete video course, including all the basics, and the advanced form of hypnotherapy called 5-PATH®. Learn more.

7th Path Self-Hypnosis® Training

Learn about our exclusive 7th Path Self-Hypnosis® a Mind-Body-Spirit approach to positive change and healing.

Join those from around the world that are now using our unique approach to self-hypnosis to overcome old problems and to excel in your future. This class is for everyone who wants to improve themselves in one way or another!

Supercharge your self-hypnosis & self improvement efforts.
Break free from the past!

Mind-Body-Spirit approach

is unmatched by any other self-hypnosis system.
Works for

stop smoking, weight loss, persistent problems,

and more!

All hypnotists at the Banyan Hypnosis Center are

NGH Certified

and adhere to the NGH Code of Ethics.
Free

Hypnosis Training Videos

New video podcasts added each week.
More than 100 hypnosis training videos available now.
Fun and entertaining way to learn hypnosis.
Links to the latest hypnosis news and articles.
Comment on all entries to share your views.
Hypnosis

Books, DVD's, CDs and More

The latest and best video hypnosis training DVD's, books and CDs from Calvin D. Banyan, Roy Hunter and more.

Great selection of some of the most popular hypnosis and hypnotherapy training books, CDs, DVDs and programs in the world of hypnotism, including:
Hypnosis Sessions

in Orange County CA

Confidential, professional and effective hypnosis sessions at the Banyan Hypnosis Center in Tustin, (Orange County) California.

Our hypnosis clients come from across the USA and around the world!

We are the hypnotherapists' hypnosis center. Many of our clients are hypnosis professionals, because when they want hypnosis services they want to see the best.

Call us today to learn how you can benefit from using hypnosis to stop smoking, lose weight, change bad habits, improve motivation, self-esteem and more. (888) 406-6358.
Totally professional office environment.
Completely confidential services.
New web site just to provide you with more information, www.BanyanHypnosisCenter.com.
Hypnosis can help in many different ways, including: