Ongoing Support

for Our Hypnosis Training

Graduates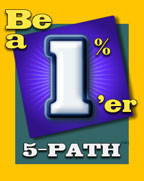 All graduates of our NGH Approved Banyan Hypnosis Certification Super Course and Week of Power Advanced Hypnosis Course get unsurpassed support.
If you can receive and send email, and are a graduate of one of our hypnosis programs, you can receive ongoing support by belonging to a community of 5-PATH® Hypnotists and 7th Path Self-Hypnosis® Teachers.
You can share your experiences, ask questions, and receive other kinds of support including marketing tips.
It works like an email network. If you are on the list, then you will receive emails sent to the list. You can write to the list, if you have questions or comments. Or you can just sit back and read what others have to say.
You never have to write to the list, and you can unsubscribe at any time.
If you would like to be added to our list, and have graduated from one of our hypnosis courses just send us an email using this address and we will put you on our list. Email Maureen@HypnosisCenter.com.
More
Support

!

We offer unsurpassed support for our grads, and that is one of the reasons we have been such a successful hypnosis training school. We understand, and have understood from the beginning that our success comes from your success.