THE TRUTH ABOUT BECOMING A HYPNOSIS PROFESSIONAL VIDEO SERIES
Who created this video series?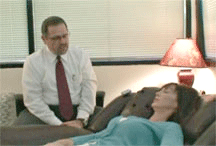 Hello, I'm Cal Banyan MA, BHC, MCPHI, DFNGH, OB, and they call me "The authority on hypnosis that works." Now, after 20 years in the profession, and by popular request I have put together this fun, free and informative video series with co-host Erika Flint, BS, CH, A+CPHI, about the truth about entering into our beloved profession of hypnotism.
Who is this video series for?
This video series is for you if you are looking at coming into the profession of hypnotism or even if you have already been certified but haven't really started yet. You will learn some very good reasons to both enter into the profession and some reasons why maybe this profession is not right for you.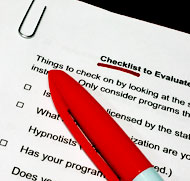 Watch these videos before enrolling in ANY hypnosis or hypnosis training program, and download this checklist.
To avoid enrolling in an inadequate or even illegal training program do not enroll in any program that does not satisfy every item in this professional hypnosis training assessment. Here is the checklist!












Questions?
I will be pleased to answer your questions about anything covered in this video series or how to enter into our profession.
✔ Yes, we have early discounts for our courses.
Phone numbers: 469-969-2176 or 800-965-3390
Click to Send a Message – Contact Page