Yes! We Can Help You
Improve Your Anger Management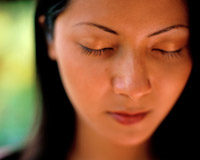 Do you find yourself getting into frequent arguments and fights? Or find yourself losing control of your temper?
Anger is a normal, healthy emotion but when it spirals out of control, it can be detrimental to your relationships, health, and state of mind. Hypnosis allows you to gain more control of your emotions – expressing your emotions appropriately when you feel mistreated or wrong and staying in control by expressing your emotions without hurting yourself or others.
Our Hypnosis Professionals Can Help You with Anger Management
At the Banyan Hypnosis Center, our certified professional hypnotists will help you to handle and regulate your emotions so that you can learn to express your emotions naturally without losing control.
All of our hypnosis professionals are trained in 5-PATH® Hypnosis, a system of hypnotism that has been recognized by the world's largest hypnosis organization, the National Guild of Hypnotists (NGH).
Our 5-PATH® Hypnotists will work one-on-one with you to manage your anger issues by finding the actual cause of the problem and eliminate it, and then give you suggestions for success.
Our hypnosis session will you help with the following:
Eliminate the emotional triggers which causes your anger
Develop natural ability to release your anger
Gain more control of your emotions
Start Making the Change Today – Call 469-969-2176 or 800-965-3390 for Free Consultation
If you have any questions or would like to make an appointment, call us today.
Contact Us! Most issues are handled in four or six sessions.